ELECTRONIC PRESS KIT
XTC'S - TERRY CHAMBERS AND FRIENDS
OUR STORY
For almost four decades, XTC fans could only dream of witnessing the sensational XTC classic songbook played live. That dream has now become a reality. XTC's legendary drummer, Terry Chambers, is back on the road with his band EXTC (named and approved by XTC frontman, Andy Partridge).
Emerging out of the post-punk and new-wave explosion of the late 70s. XTC experienced global success, touring with the likes of The Police and Talking Heads. Sadly, their legions of loyal fans would be left in limbo, when in 1982 XTC stopped touring, becoming a studio-based entity. 
Alongside Terry, EXTC features frontman Steve Hampton (lead vocal & guitar - Joe Jackson & The Vapors) and Matt Hughes (bass & vocals - Rick Wakeman and Robyn Hitchcock).
VersoFest Keynote Conversation - (26:00)
 Here's a wonderful interview with Steve Lillywhite recorded at the VersoFest, a very special recommendation for EXTC.
"

Terry Chambers who is the drummer for XTC is running a band called EX, EXTC, literally and it's a three piece, and they're playing all your favourite XTC song's. That you haven't seen live in about forty years. Go and see them they're fantastic. I saw them two nights ago, go and see them guys and the guy Steve whose the singer and the guitar player excellent, excellent." - VersoFest Keynote Conversation
THE BAND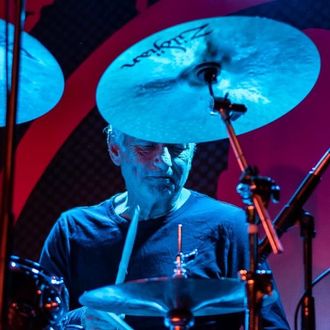 Terry Chambers
Drums
Terry Chambers, the driving force that was at the centre of XTC, is one of the world's most celebrated drummers. Terry was the original drummer for XTC and was with the band at its incarnation in the early '70s until they stopped touring in 1982.  Terry's distinctive drum sounds powered tracks like Senses Working Overtime and Making Plans for Nigel. After XTC, Terry joined the popular Australian-New Zealand band, Dragon. He was also involved in session drumming. In 2017, he reconnected with ex-XTC band member, Colin Moulding and collaborated on an EP with the short-lived project TC&I.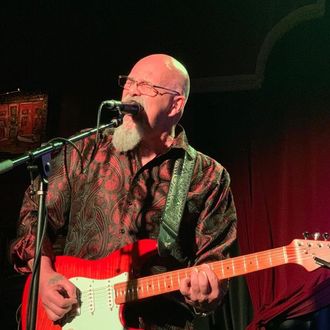 Steve Hampton
Lead vocals, guitar
Steve is a man of astounding musical talent. A multi-instrumentalist/singer and songwriter, who is highly respected by fellow musicians. He is an engaging, natural frontman who brings personality and warmth to his performances. Over the years Steve has worked with high-profile artists such as Joe Jackson, The Vapors, The Move, and Ashley Campbell (daughter of Glen). With the ability to turn his musical hand to any genre, be that rock, pop, or country. Steve has found success with his Americana band, Dead Crow Road, which he took to Nashville USA in 2018 where he was signed to Creative & Dreams Music Network and has had several hits in the US United DJ Top 30 charts.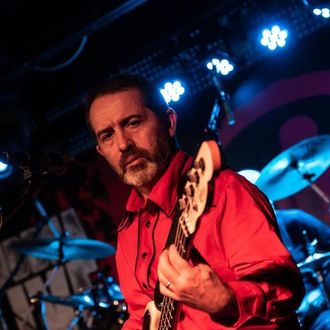 Matt Hughes
Bass, vocals
A professional musician for more than 20 years, Matt is an acclaimed bassist, playing bass guitar and double bass, as well as a backing vocalist. Over this time has played with major global artists including Robyn Hitchcock, Rick Wakeman, Damian Wilson, Roger Beaujolais and Eve Graham. Matt has completed session recordings for BBC1 and Channel 4 as well as recording an album in the famous Abbey Road Studios. Matt's live work has included touring stints across the UK,  Europe and the USA. Outside of EXTC,  Matt maintains a busy schedule as a working musician, including a project with Steve.